Water Bath Dissolution System - Model 2500 / 2500 RTD :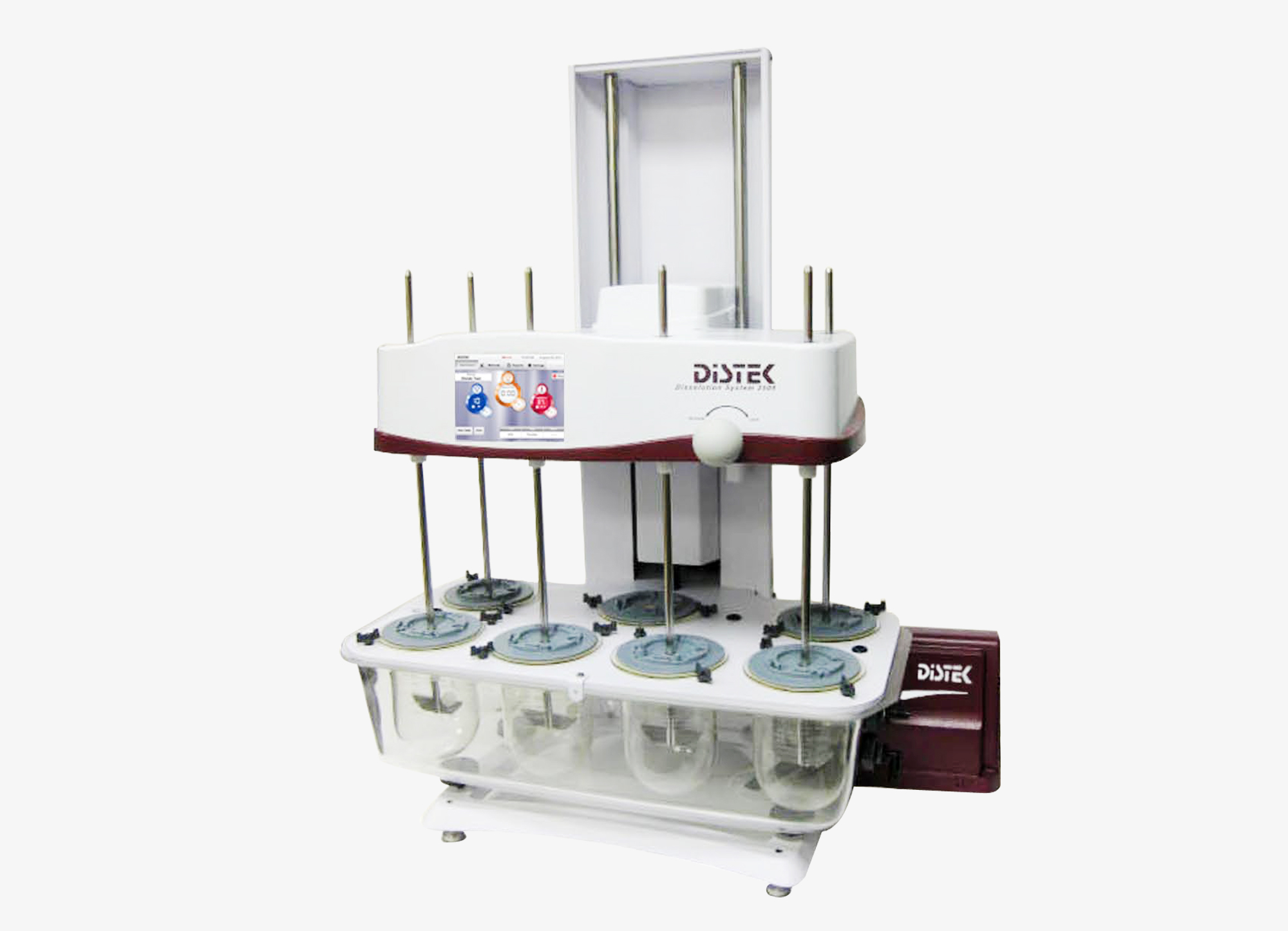 The Distek Model 2500 Dissolution Test System offers unmatched flexibility and configurability while maintaining the user-friendliness that laboratories around the world have come to expect from the preceding four generations of the 2100 series.

The robust collection of system upgrades is punctuated by the brilliant color touch-screen user interface that provides unparalleled command of the instrument along with electronic manuals, serial numbers, qualification labels, user information, reporting, and method storage.

The Model 2500 employs a self-priming thermocirculator to alleviate the challenges often experienced with manual priming. From manual testing to the most advanced in-situ UV testing using the dosage delivery system (DDS) and Opt Diss Fiber Optic UV, the Model 2500 is certain to satisfy and surpass user requirements.

Other key features include: continuous RPM and bath temperature monitoring, networking, USB printing, the ability to run manual or automated methods, single piece seamless water bath, and smooth non-motorized drive head lift.