Bathless Dissolution System - Symphony 7100 :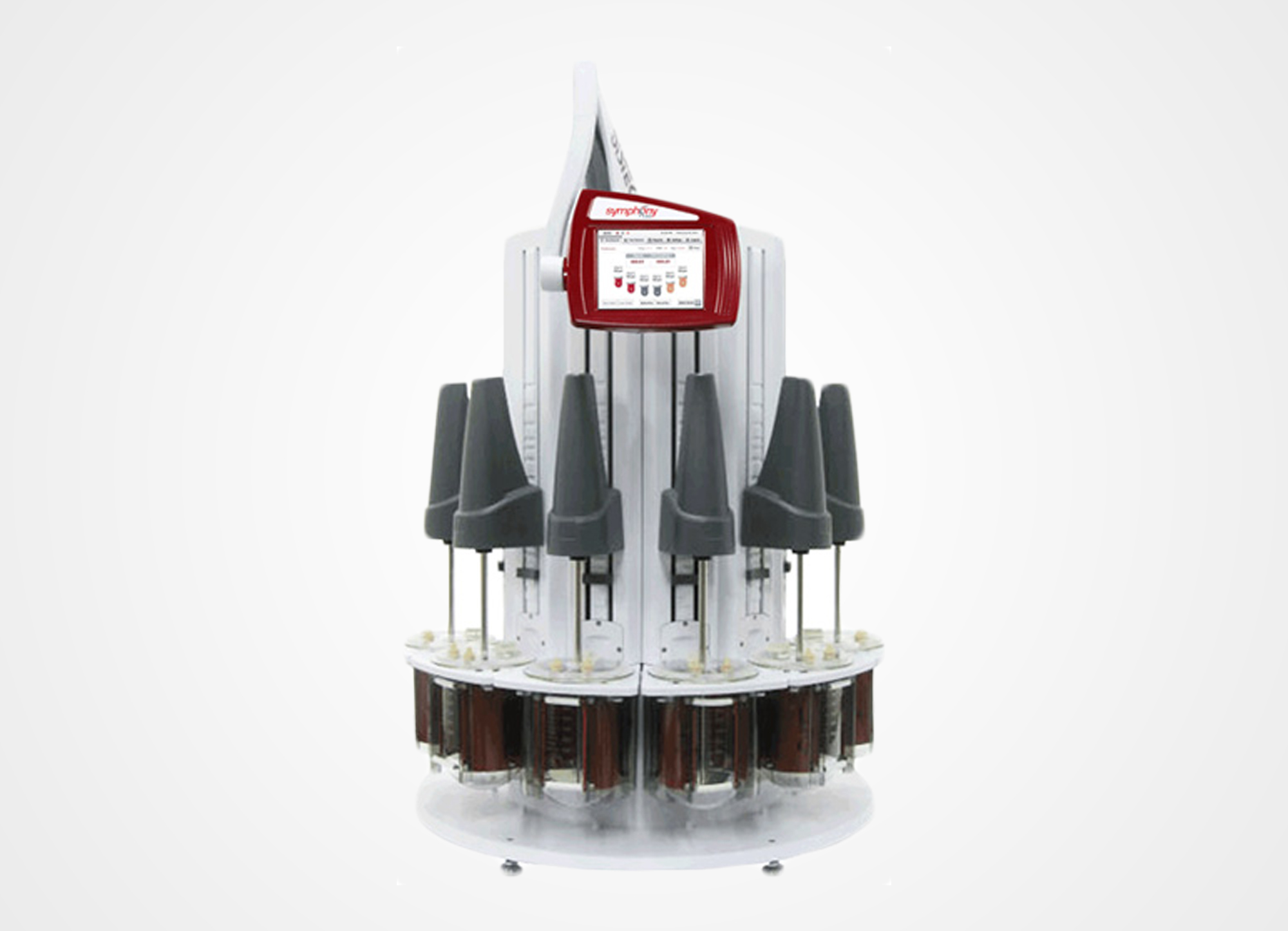 The Symphony 7100 Bathless Dissolution System is the most advanced dissolution design to date, bringing to market features never before available in a dissolution unit.

Building upon Distek's first to market bathless technology, this third generation unit offers the fastest media heating time in the industry which increases laboratory throughput. The proven Bathless technology eradicates bath based maintenance cost and supplements your laboratory's green efforts by saving water and power.

For the first time in dissolution the Symphony 7100 empowers the user conduct up to three unique methods simultaneously. Distek further separates from the competition by introducing modularity and patent pending D-drive technology to the dissolution unit. Modularity allows the customer to specify the number of positions (1-8) desired, allowing the flexibility for users to scale up the dissolution unit to meet their needs. D-Drive technology grants the Symphony 7100 the ability to independently raise and lower each shaft as well as control the stirring speed in each position.

The Symphony 7100's touch screen user interface was meticulously designed to provide the user an intuitive and interactive tool to command the robust feature set including: Storing 100 reports and methods, Running three unique methods simultaneously, Managing 25 users with three access levels, Monitoring in shaft temperatures, Custom position numbering, Setting qualification reminders and much more.