ReactoMate Controlled Lab Reactors :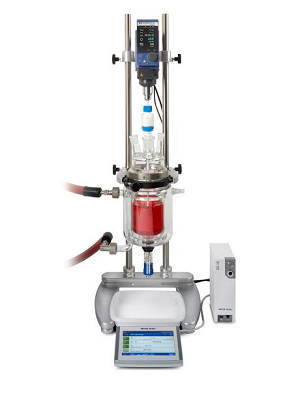 The ReactoMate CLR Datum Support System is a NEW benchtop Controlled Lab Reactor system that offers the flexibility to accommodate reaction vessels from 100ml to 5 litres.

Vessels can be easily exchanged on the ReactoMate Datum allowing you to quickly change between reactor vessel sizes thereby enabling simple synthesis scale-up. A novel mounting mechanism on the stylishly designed ReactoMate Datum ensures excellent stability and alignment every time too, and is easily set up for left or right handed use.